---
There are currently 834 Guests and 69 Members online NOW!
NC
-
52
,
SC
-
7
,
EFL
-
1
,
AL
-
4
,
LA
-
1
,
---
---
Need help getting Logged In?
---
Recreational harvest of greater amberjack in federal waters of the Gulf of Mexico will close at 12:01 a.m., local time, on March 24, 2017, and will remain closed until January 1, 2018.
WHY THIS CLOSURE IS HAPPENING:
The 1,255,600-pound whole weight recreational annual catch limit for 2016 was exceeded, requiring the 2017 annual catch limit and annual catch target to be reduced by the amount of the overage in 2016.
NOAA Fisheries is required to close the recreational sector for greater amberjack when the recreational annual catch target is reached, or is projected to be reached.
Based on available data, NOAA Fisheries projects the adjusted 335,741-pound whole weight recreational annual catch target for 2017 will be reached by March 24, 2017.
Therefore, the recreational fishing season will close in federal waters at 12:01 a.m. on March 24, 2017, and remain closed until January 1, 2018.
This closure is necessary to protect the greater amberjack population. The greater amberjack population is overfished (the population is too low) and limiting harvest is necessary for the population to recover.
NOAA Fisheries reminds fishermen that state water regulations for greater amberjack may differ from federal water regulations. It is important for fishermen to check the applicable state regulations to determine whether harvest is allowed in state waters.
Recreational harvest or possession of greater amberjack is prohibited in federal waters.
The closure applies in both state and federal waters for vessels that have a valid Gulf of Mexico reef fish charter/headboat permit.
Read More
---
---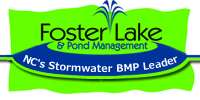 ---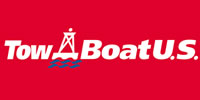 ---
---
---
---
---
---
---
Automatic inflatable PFD's
Last post by rdnkvet
Mar 26, 2017 at 11:24:46
SS danforth style anchor and homemade wreck anchor
Last post by QuickFix
Mar 26, 2017 at 10:31:06
PowerTech 16" SS Prop for Yamahas
Last post by usmc0651
Mar 26, 2017 at 06:52:23
2 130 International 2 spd on bent butts
Last post by fish-zorro
Mar 26, 2017 at 01:07:43
2006/2014 Century 29CC Price reduced
Last post by MRGOODHANDS
Mar 25, 2017 at 13:07:52
2002 210 SeaPro
Last post by Smokin_Reels
Mar 24, 2017 at 15:15:48
2009 Sea Hunt 232 Ultra for sale
Last post by shane7mc
Mar 23, 2017 at 22:57:52
27 Ft Onslow Bay For Sale
Last post by Harvey
Mar 23, 2017 at 21:06:17
---
---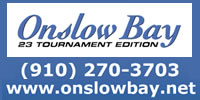 ---
What does THIS have to do with fishing?


---